In February of this year, the United Nations Environment Programme (UN Environment) came out with a PSA encouraging us to break up with what, for most of us, has been a long-term partner. This partner has carried our food, offered us water, sheltered us, exfoliated our faces, and so much more. We have fallen into habits, perhaps not of the healthiest variety, with this partner, but the damages have started to outweigh the benefits. It's become clear that it's time for a change. We need to break up.
UN Environment's launch of their #CleanSeas PSA coincides with the arrival of warmer temperatures. Spring has sprung, and as your winter chill thaws, you are no doubt dreaming of warm beach days accompanied by tall iced beverages (don't forget the plastic straw adornment). You can see it now, and so can we! Shovels and buckets gently bob in the ocean waves, the wind steals away a soft-drink bottle from the family it belonged to, the remnants of sticky syrup in the bottle neck picking up sand as it goes. The moody late afternoon sky gives way to a torrential downpour; families rush towards their cars, leaving behind juice-box straws, plastic bags, and saran-wrap that once covered coveted toys and snacks. The fat drops pummel the ground creating divots in the sand, as a rising tide sweeps the plastic pieces into the ocean.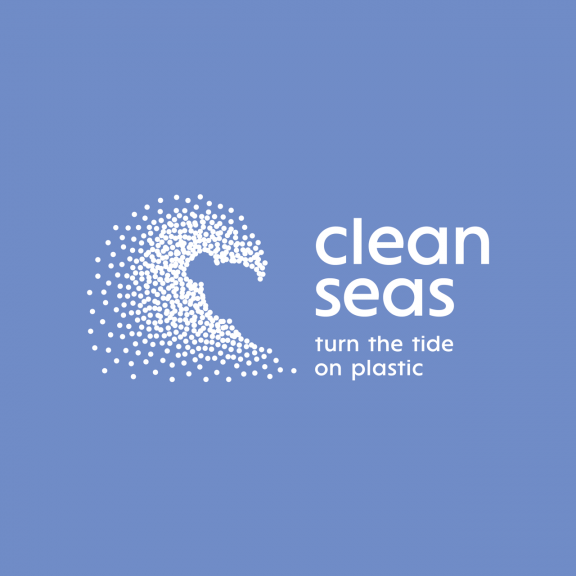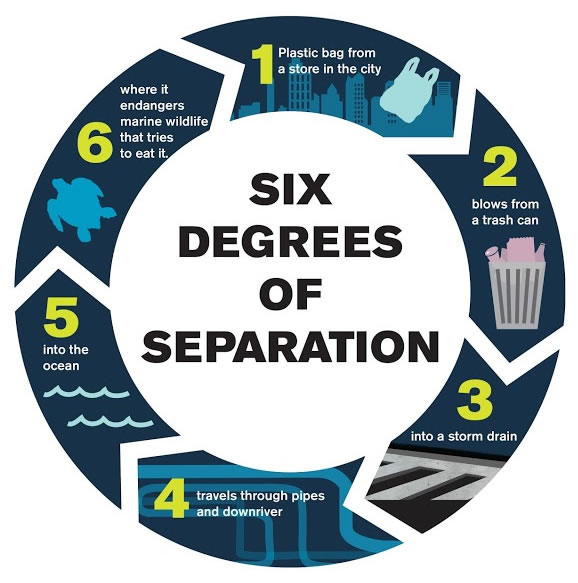 And if you are an inland dweller and this beach montage does not resonate with you, don't feel left out. Your inputs still impact the marine environment. The plastic bags that carry your parcels, the straws that pop from your afternoon caffeinated pick-me-up, the wrap that covers your leftovers, the microplastics in your facial cleanser—these all contribute to a growing issue with marine debris collecting in our waterways. Sarah Engler refers to the ocean becoming "garbage soup" in a 2016 article featured on the National Resource Defense Council's (NRDC) website, reporting that about 80 percent of marine debris comes from the land. She reminds us of the particularly troublesome nature of plastics—they are not biodegradable, so once produced, we are stuck with them for a long while.2 For a more in-depth look at why plastics are such a pressing concern for us ocean-lovers, check out our blog post about marine plastics.
The problem is ours to fix, so landlubbers and salty dogs—we must unite! We are all in this relationship, and we can all sever ties to improve our lives and the lives of the organisms with which we share our resources. Break-ups are hard, but having good company and some tangible steps you can take to recover make them easier to navigate.
If you are eager to join forces with those tackling the same challenge, consider taking the #CleanSeas Pledge. Here, you can pledge to yourself (and UN Environment) your commitment to making the following changes. You can select one, many, or all of the priorities to suit where you are in your efforts to reduce your use: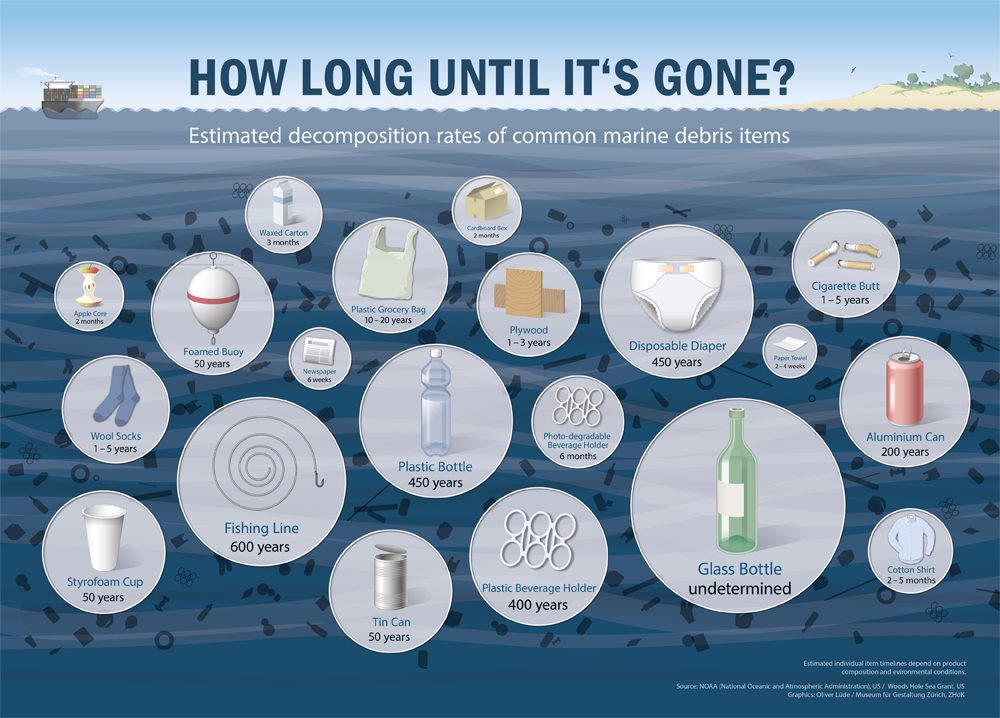 5 things you can do to help!
Say no to straws
Remember my reusable bags
Use a refillable water bottle
Bring my own take-out containers
Choose products with no or less plastic packaging3
Each pledge category comes equipped with advice on how to achieve this goal, alternative products you can use, and even news of groundbreaking technology being explored to reduce single-use plastic production (think edible water balls).4
We know break-ups are hard, but we're here for you. Comment on our blog or Facebook page with the changes you have committed to making and the ones you could use help with. We look forward to supporting (and joining) you as you explore healthier and more beneficial relationships.