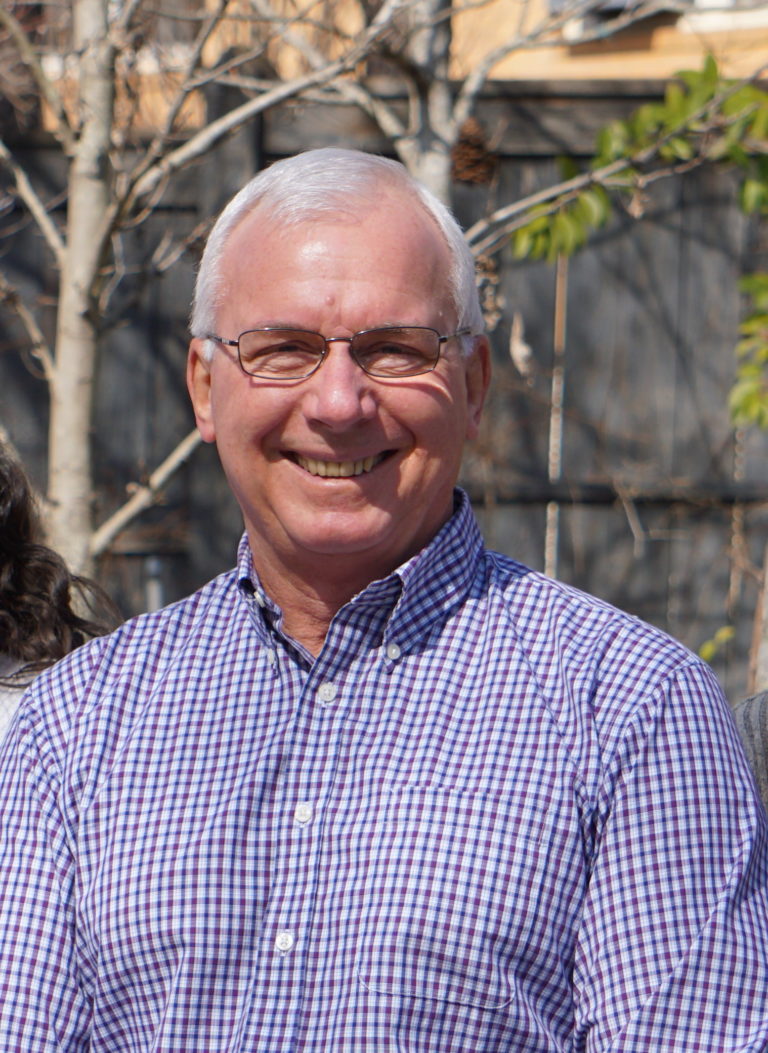 I got into studying dolphins completely by accident. By primary training, I'm a clinical psychologist. In the late 1980's, an acquaintance of mine who was working as a volunteer with a dolphin research group in Savannah, asked me if I would take him on a flight to see if it was possible to spot and count dolphins from a small aircraft flying at relatively low altitude. I have a commercial pilot license and thought it would be a fun way to spend an afternoon, so we flew to Hilton Head, SC and spent several hours cruising the barrier islands & nearshore areas of South Carolina and Georgia looking for dolphins. As we discovered that day, it's very easy to count dolphins from the air, and aerial surveying is a very effective method of population abundance estimation.
I was intrigued by the research and charmed by the dolphins. Long story short, over the next few years I met, worked with and learned from some of the luminaries in marine mammal science, including Dan Odell, Randy Wells and Ben Blaylock. In 2004, Dan and I started a small, self-funded photo-identification study in the previously unstudied waterways around St. Catherine's and Sapelo Islands on the Georgia coast using personal photo equipment and a borrowed boat. In the early days, surveys were sporadic, conducted only when Dan and/or I had money for boat fuel, with lodging in a camping trailer for visiting scientists at Harris Neck National Wildlife Refuge nearby. A couple of years later, we received much needed support from the St. Catherine's Island Foundation, which allowed us to stage our surveys from the island, providing us with boats, fuel and lodging.
This support allowed us to expand our survey area, conduct surveys on a more consistent basis and begin to involve students from UGA into our program. In 2010, we were awarded a grant from the Georgia Aquarium which enabled us to buy and rig a used boat suited to our research environment and the photo gear and computer hardware/software that we needed. Since then we have conducted surveys on all major tidal waterways between St. Catherine's and Sapelo Sounds, involving over 60 undergraduate and graduate students in the program.
Current Interns
Fisheries and Wildlife, Wildlife Emphasis, Ecology Minor
Member since 2018
Hometown: Suwanee, Georgia
Favorite Dolphin: TBD
I have always been passionate about helping animals, which led to an interest in the environment. Now I hope to work as a conservationist, helping animals on a large scale. By participating in the GDEP I hope to gain a better understanding of what it means to do this, and gain experience working with and studying marine mammals. I love learning about animal behavior and can't wait to learn more about these amazing animals!
Biology, Marine Biology emphasis
Member since 2016
Hometown: Sandy Springs, GA
Favorite Dolphin: Buddha
Traveling to different beaches and oceans and snorkeling or seeing different animals and wildlife has led to my love of ocean and marine environments. Being a part of GDEP is a great way for me to take part in this passion, observing the dolphins. Photography is a hobby of mine as well and this program lets me participate in both of my interests, doing photography of marine wildlife. I joined GDEP because I thought this program would be a great opportunity to start getting involved with hands-on work in the marine area and is a great introduction to what I want to do. I really enjoy going out on surveys and now I am helping catalog photos for the database too. Career Goals/Accomplishments: I am a junior intending to graduate in May of 2019. I would love to start a career in Marine Biology focusing on ocean conservation and coral reefs or attend to graduate school for these subjects.
M.S. Ecology, Conservation Ecology and Sustainable Development
Member since 2016
Hometown: Washington, D.C.
Favorite Dolphin: Scream
I am conducting my research on shared impacts of Superfund sites on wildlife and human health. The dolphin research that has been conducted in this area is of significant interest to me, and I wanted to become involved in studies involving dolphin population and health. Career Goals/Accomplishments I am interested in communicating complex research to diverse audiences and hope to explore a career in science writing and communications. My graduate studies have afforded me the opportunity to pursue these interests. I am currently a member of Kimberly Andrews's Applied Wildlife and Conservation Lab based in Brunswick, GA, and I work as a graduate assistant with the National Park Service.
B.S. in Environmental Health
Member since 2016
Hometown​: Paonia, Colorado
Favorite​ ​Dolphin​: hyper-buoyant babies
Why​ ​did​ ​you​ ​join​ ​GDEP?​ ​What​ ​makes​ ​you,​ ​you?​ ​What​ ​are​ ​you​ ​passionate​ ​about? Growing up in landlocked Colorado, I didn't swim in the ocean until I was 18. Since then, I have travelled the world exploring nature's wetter side. I joined GDEP to pursue my passion for being on the water and my lifelong interest in cetaceans. I worked around Pacific humpbacks in Hawaii and Alaska, and now Atlantic bottlenose dolphins in coastal Georgia. Everyday I'm out there, I feel honored to spend time around these animals in their natural habitat. And nothing makes me happier than driving our boat, Naia, through the estuarine rivers and sounds. Career​ ​Goals/Accomplishments: I dedicated my undergraduate career to understanding human impacts on our natural environment and I specialized my education in watershed management. In 2018, I plan to start graduate school in Warnell's School of Forestry and Natural Resources. My graduate project will focus on the development and implementation of a program to conserve local drinking water sources in Athens, Georgia. After grad school, I hope to continue working at the local level to conserve and preserve natural resources for future generations
Biology, Pre-Med.
Member since 2017
Hometown: Snellville, GA
Favorite Dolphin: Thelma and Mollie!!
While I am pre-med, I have always had a connection with being on the water having grown up on Lake Lanier and the Florida Panhandle! The environment and protection of marine wildlife is a strong passion of mine, and when I saw the opportunity to join a team and learn more about dolphins, I had to jump on it! Career Goals/Accomplishments. I recently studied abroad in New Zealand and Australia where I got the opportunity to see a pod of Hector's Dolphins and swim with sharks, tea turtles, and manta rays in the Great Barrier Reef. This experience has furthered my love for marine wildlife, and while I hope to save people one day, saving marine wildlife will always be a field I wish to be involved with.
B.A. Ecology with Sustainability Certificate
Year joined GDEP: 2017
Hometown: Atlanta, GA
Favorite Dolphin: The Finger
The project has a little bit of everything; the way all the diverse elements work in tandem, and how I might contribute to that, appealed to me. Besides that, I think it's an important area of research and I love the people involved! Career Goals/Accomplishments: I hope to continue building upon my experiences communicating scientific work through GDEP and my internship at the U.S. Forest Service. Ideally, this would happen as a communications/media specialist at an NGO like World Wildlife Fund, or in the conservation or sustainability departments of environmentally-innovative companies such as Disney, Coca-Cola, and Interface.
Biology, Horticulture Minor
Member since 2018
Hometown: Germantown, Tennessee
Favorite Dolphin: Patrick
GDEP caught my attention due to working with my favorite animal and the opportunity to do research. I've always wanted to try my hand at research and I was even more excited to be able to work with something that peaks my interest and I have a passion for. I would always ask my mother to try and get snorkeling passes so I could interact and learn more about dolphins when we went on vacation. Being out on the water and able to observe animal behavior, while capturing it on camera, is a wonderful experience and I would like for everyone to be able to see them in their natural habitat. I hope that as I learn more about these amazing animals and conservation work, I will be able to share my experience with others and help contribute to their protection.
Fisheries and Wildlife, Pre-Vet Emphasis
Member since 2016
Hometown: Kennesaw, Georgia
Favorite Dolphin: Mollie
GDEP brings together my two greatest passions: science and photography. I have always been torn between my creative, artistic side and my scientific, critical-thinking side. I never knew that there would be opportunities to use both of my passions for one purpose before being introduced to GDEP; it has opened my eyes to the possibilities of my career!
While GDEP combines my two greatest passions, I strive to strengthen my skills in photography and science separately as well. I photograph engagement parties, wedding receptions, portraits, and nature to continue to perfect the existing skills I have learned throughout my life. I am currently employed in the Loggerhead Sea Turtle Genetics Lab run by Dr. Nairn in UGA's Warnell School of Forestry and Natural Resources, where I learn about and practice DNA extraction and lab techniques while working in a professional setting. My dream job is to use my photography skills and my science education to promote and educate the public on environmental issues and the natural world!
Fisheries and Wildlife Management, Wildlife Emphasis
Member since 2018
Hometown: Suwanee, Georgia
Favorite Dolphin: TBD
When I was little and asked what my favorite animal was, my answer was always the bottlenose dolphin. I remember checking out every book in the school library I could find on dolphins and reading them repeatedly. Fast forward to high school and I had developed a new obsession for photography. Heading into college, I even debated declaring it as my major. Now, as a rising senior and a Fisheries and Wildlife Management major, I have joined the GDEP as a photographer! Isn't it crazy how things come full circle? I could not be more thrilled for this opportunity to unite my artistic side with my passion for conserving wildlife!
Genetics
Member since 2017
Hometown: Gainesville, GA
Favorite Dolphin: Striped Dolphin
GDEP joins two of my favorite passions, dolphins and photography. I am interested in looking at the genetics and familial patterns of the coastal dolphins. More specifically, the gene pools and the overlap between groups of dolphins. My photography started with shooting my two black labs with my Nikon D5500. Career Goals/Accomplishments:I plan on continuing with marine mammal research after I graduate and possibly rehabilitation of them. Currently I am working with horses as well, which is what originally triggered my love for large mammals. Eventually, I would like to go to veterinary school for marine mammals.
Biology, Marine Biology emphasis
Member since 2017
Hometown: Canton, GA
Favorite Dolphin: PITA
Why did you join GDEP? What makes you, you? What are you passionate about? I joined GDEP because I wanted to get involved with research projects, and I was eager to learn more about marine mammals since that is where I want to focus my own research. I have always loved the ocean and been fascinated with it and the animals that live in it. I also love photography, so being able to practice wildlife photography is an amazing opportunity for me! Career Goals/Accomplishments. I plan on continuing to volunteer with GDEP of for the rest of my time at UGA, and once I earn my bachelor's degree, I hope to continue onto graduate school. I would love to focus my own research on marine mammals and how climate changes has impacted their behaviors in the past few decades.
Biology
Member since 2017
Hometown: Harlem, GA
Favorite Dolphin: Spade
I am currently enrolled in Georgia Military College as a sophomore and by the end of August I will have completed my Associate's degree in Biology. My goal in life is to become a Marine Biologist. Ever since I was a little girl I have always had a passionate for the ocean and the amazing life beneath the waves. I love to take opportunities as they arise and I do not back down to a challenge I only strive to achieve. In my college career so far I have managed to complete an open water scuba certification that I used to dive in San Salvador on a study abroad with a focus on marine biology. On this trip I snorkeled with wild dolphins, some sharks and amazing fish. I have also completed an education internship and a research internship at the Georgia Sea Turtle Center, and through these internships I have been asked to come back for a position on their research team. A really cool experience I was able to participate in because I am scuba certified was diving with whale sharks at the Georgia Aquarium on my birthday.
Past Interns
Computer Science
Member since 2017
Hometown: Jasper, GA
Favorite Dolphin: Sorting Hat
I am a non-traditional student. After graduating from MGSU with a Marketing degree and working for a year as a technical recruiter, I decided to transfer to UGA to capitalize on the demand for workers with tech degrees. When I'm not in class or playing catch with friends, I work as a wedding photographer/videographer and write code to automate day trading of stocks. I first heard about GDEP while riding the UGA bus home from class. I was interested in GDEP because I wanted to meet new people, and I was excited to get to work with dolphins in the field. I plan to contribute to the research project by utilizing my experience in photography and video production. I also look forward to assisting the team with marketing.
Ecology
Member since 2016
Hometown: Suwanee, GA
Favorite Dolphin: Red 39
My whole life I've had a love for marine mammals and a drive to make it a career. I joined GDEP because my passion for marine mammals and my willingness to learn more set me apart. I was not qualified enough when I first applied to the team, but I was eager to prove myself so I could gain the experience. My attitude and dedication for the subject is what got me noticed and invited to join. Career Goals/Accomplishments. I joined GDEP in the summer of 2016 and now I manage the GDEP catalog of photo-ID fins. I was lucky enough to have had the opportunity to intern with the Pacific Whale Foundation research department in Maui, HI summer of 2017. I've expanded my knowledge in the field and I hope to continue to do so by going to Graduate School to receive a Master's Degree and continue doing research.
Public Relations with a Certificate in Sustainability
Member since 2015
Hometown: Alpharetta, Georgia
Favorite Dolphin: Key
Why did you join GDEP? What makes you, you? What are you passionate about? I joined GDEP originally out of interest and enthusiasm to be able to do hands on research on one of my favorite animals. Through the experience that I have gained from GDEP, I have found my calling towards Shark research and conservation. Since gaining my open water dive license when I was 12, the ocean and its creatures have always been near and dear to my heart and future career plans. Career Goals/Accomplishments: After finishing my undergraduate from Grady College, I hope to be able to move onto getting my masters from Scripps Institute of Oceanography in Marine Biodiversity and Conservation. With all my education and enthusiasm, I hope to be able to educate the public about the shark finning epidemic and to transform the reputation of the shark from a dangerous man eating predator to the oceans most important carnivore. My work teaching children of various ages about marine conservation and my coordination of informational conferences has given me the experience and confidence I need to pursue my goals to their fullest potential.
Wildlife Sciences and Natural Resources, Recreation, and Tourism; Minor in Japanese
Member since 2016
Hometown: Aurora, Colorado
Favorite Dolphin: Patches
I originally joined GDEP as I was looking for a research topic for my thesis. I knew that I wanted to work with mammals and was really excited to have the opportunity to survey the dolphins. I have always been interested in mammalogy and this experience with marine mammals is helping to expand my research and academic experiences. Career Goals/Accomplishments: Helping people experience nature who may not typically have a chance to along with conserving wildlife are very important to me. I hope that through my time as a Warnell Student Ambassador I am able to gain invaluable experiences that will help accomplish my career goals of working in conservation and wildlife outreach.
Biology, Marine Biology emphasis
Year joined GDEP: 2017
Hometown: San Juan, PR
Favorite Dolphin: PITA
I grew up on the beautiful island of Puerto Rico where I spent a lot of time around the ocean and nature in general. My love and respect for the ocean started at home. Whether we were fishing, spending time collecting trash from the beach, or simply appreciating nature I have been taught to respect and protect our environment from day one. I never thought my personal interests would line up with my career until I transferred to UGA and focused my undergraduate career on Marine Biology. Soon after, I was in Dr. Schacke's marine mammal course. John's enthusiasm and passion for GDEP and marine mammals ignited my curiosity. I felt I could learn a lot from GDEP therefore I took a shot and contacted John with nothing to lose. He kindly let me join the team and the rest is history! Career Goals/Accomplishments: I hope to continue to help out with GDEP as well as educating the general public on environmental issues marine organisms face. Though I am new to Marine Science, I have big dreams and look forward to more learning opportunities. I plan on continuing my education through a Master's program on Environmental Conservation and Marine Science or join NOAA corps and serve as an officer working to find solutions our dear ocean is facing across the globe.
Wildlife Ecology and Management, M.S. 2015
Member since 2011
Hometown: Rome, GA
Favorite Dolphin: Thelma
After my first family trip to Jekyll Island, GA's beaches when I was four years old, I fell in love with coastal Georgia and its wildlife. This love became my career path. I joined GDEP because it was the perfect opportunity to get involved in important dolphin research along the Georgia coast. I am passionate about bottlenose dolphin and sea turtle conservation, as well as coastal Georgia conservation. Career Goals/Accomplishments: I graduated from the University of Georgia's Warnell School of Forestry and Natural Resources with a B.S.F.R. ('12) in Fisheries and Wildlife and a M.S. ('15) in Wildlife Ecology and Management. I have volunteered for the Georgia Dolphin Ecology Program for 5 years, serving as a graduate student researcher and photo-identification catalog manager. I served as a night patrol sea turtle tagging technician the Florida Marine Turtle Research Group in summer 2012, and in summer 2016, I worked for the Georgia Department of Natural Resources as Little Cumberland Island Sea Turtle Project's field technician, where I found and monitored 106 sea turtle nests (a part of the loggerhead record-breaking nesting season). I am currently serving as an AmeriCorps Education Member at the Georgia Sea Turtle Center, where I am able to share my passion for conservation with guests of all ages. My career goal is to continue to be involved in conservation research and education.
Fisheries and Wildlife
Member since 2017
Hometown: McDonough, GA
Favorite Dolphin: Scream
I joined GDEP because I loved doing wildlife photography and marine biology was the career I was pursuing. Not only do I photograph dolphins with GDEP, but I also work with loggerhead sea turtle conservation genetics. I have a great love for the ocean that actually began with my fear of it. In order to conquer that fear, I educated myself; the more I obtained knowledge, the more I began to fall in love with it! Career Goals/Accomplishments: My goals are to obtain my Ph.D in marine biology and to educate others about the wonders of the oceans (whether that be as a professor, a teacher, or a researcher). I have worked at Harris Neck National Wildlife Refuge and Blackbeard Island National Wildlife Refuge as a sea turtle intern, at Dr. Joe Nairn's loggerhead sea turtle conservation genetics lab as a lab assistant, with GDEP as a bottlenose dolphin wildlife photographer, and at UGA's Veterinary School Animal Resources Department as an assistant lab technician. I have also studied and assisted in research with hyenas and Kori bustards in Botswana and South Africa. I love working with and researching animals; I hope to do so for a long time!
Ecology, Marine Ecology emphasis
Member since 2015
Hometown: Rome, Georgia
Favorite Dolphin: Scream
My passion is the Georgia Coast – from the whispering longleaf pines that lead to the fields of luscious Spartina that dance in the Marsh with droplets of sparkling water that float above the dark marsh mud containing a nursery for my most beloved creatures, to the rolling waves of the ocean so alive from each droplet that encompasses the sea. That feeling on the boat, navigating thru the sounds whilst the birds above sing and the redfish whip their tails as if to wave and the crabs scurry about on the marsh mud but most magically – being invited into an afternoon in this splendid world and being hosted by a local dolphin is the reason I joined GDEP. The delight that learning the patterns and habits of these awe-inspiring mammals and their place in the ecosystem is crucial to the conservation of the Georgia Coast and is never regarded as work, but a privilege. Career Goals/Accomplishments: As an undergrad I studied sea turtles in Belize, dolphins in Georgia, cassiopeia in Key Largo and worked as a researcher for The Department of Natural Resources upon the R/V Anna for a summer. I am currently working in a lab in Marine Sciences at The University of Georgia to hone my laboratory skills while applying to Graduate Schools. One day, I hope to work on the Georgia Coast full time either in conservation or fisheries management.