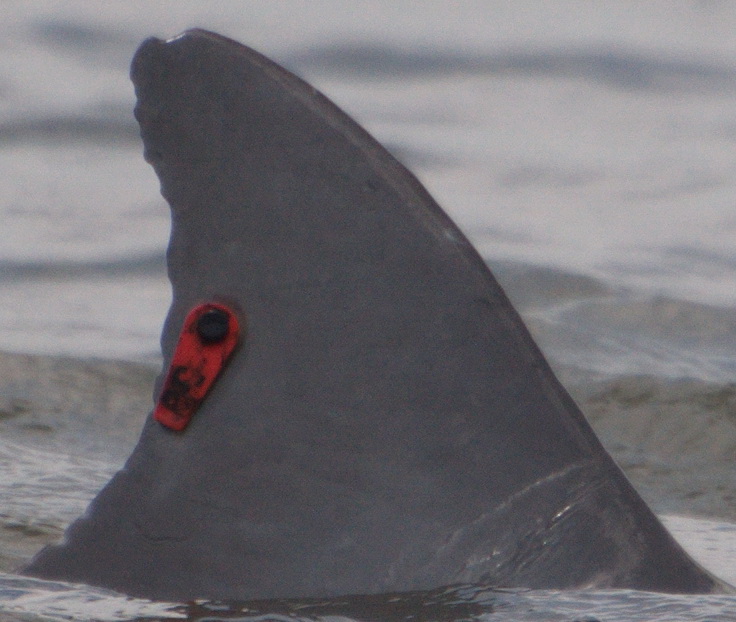 About
Red 39's claim to fame is that she carries a red tag on the trailing edge of her dorsal fin with the number "39" written on it. We have a long history with this dolphin dating back to 6 September 2009 when she entered our photo catalog as dolphin 6004. Since then we have observed her to have had two live births and one apparent stillbirth. In May, 2015, 6004 was found live stranded on St. Catherine's Island by island staff. Deemed healthy enough for release by the St. Catherine's Vet and Georgia DNR biologists, she was returned to the ocean with her new red tag. This case was made more interesting by the fact that she appeared to be pregnant at the time of the stranding.
GDEP saw 6004 for the first time after her stranding on 12 July 2015 looking healthy and socializing with a group of dolphins near Halfmoon Marina.  No calf was observed during that sighting or subsequent sightings that Summer. It appears that she may have lost the calf as a result of trauma suffered during the stranding.   Since then, however, 6004 has been renamed "Red 39" and seen many times in every season of the year appearing healthy and socializing with other dolphins.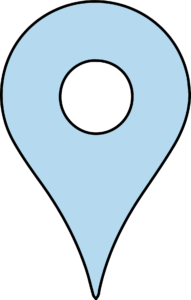 Red 39 appears to spend most of her time in two areas:  the Intracoastal Waterway (Johnson Creek) that runs the length of St. Catherine's Island and within a kilometer or two of Halfmoon Marina.  Because of the frequency of her sightings throughout the year, we also consider Red 39 to be a resident dolphin with a fairly large home range

Red 39 is a very social animal, in fact, our most social dolphin.  She has been observed interacting with over 40 other dolphins, most frequently with Knuckles, another of our dramatically marked and highly social dolphins.  Given her age, reproductive history and high sociability, we suspect that Red 39 may be the matriarch of a group of our resident dolphins.